Reviews for The Thai Way of Counterinsurgency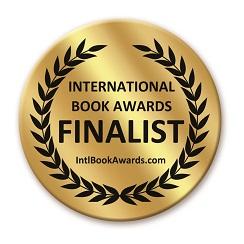 The Thai Way of Counterinsurgency was a 2015 finalist in the International Book Awards in the Military History category.

United States Army Combined Arms Center's magazine, Military Review, "Book Reviews," November-December 2016
In 2005, then-Lt. Gen. David Petraeus led a resurrection of counterinsurgency (COIN) doctrine and education due to the worsening situation in Iraq. All but banned by the Army following the end of the Vietnam War, COIN now became the focus of Petraeus' Combined Arms Doctrine Directorate and was immediately integrated throughout the Command and General Staff Officer Course curriculum. However, the historic COIN experiences used to develop the new doctrine and to educate a new generation of officers were overwhelmingly drawn from Western sources. Missing was the non-Western experience; while there are published accounts of non-Western COIN, they are not commonly referenced by Western students and practitioners of COIN. Dr. Jeff M. Moore's The Thai Way of Counterinsurgency fills some of this gap.
The Thai Way of Counterinsurgency is essential for all practitioners and students of security studies and irregular warfare. Moore's writing is easily comprehended and well paced. It does not delve so deeply into details that the reader would become lost or bored. There are many lessons here that can be applicable in whole or in part for U.S. forces in current and future conflicts.
By Lt. Col. Andrew M. Johnson, U.S. Army, Retired, Fort Leavenworth, Kansas

US Army War College's Parameters 44(4) Winter 2014-15
"…a rich, historical narrative of Thai counterinsurgency."
…and…
"Overall, this study – designed for readers familiar with counterinsurgency theory – is a significant contribution. Moore's research is thorough and he uses a large number of sources including many personal interviews. He provides us with an informative account that helps us understand the peculiarities of the Thai way of counterinsurgency, rather than instructing us on how to conduct such campaigns in the future."
By Marina Miron, Candidate at the Australian Defence Force Academy, University of New South Wales Canberra

"Counterterrorism Bookshelf," books on terrorism and counter-terrorism related subjects in Perspectives on Terrorism, Vol 8, No 4, 2014
"…A highly comprehensive and insightful account of Thailand's counterinsurgency (COIN) campaign's strategies, operations, and tactics from 1965 to the current period."
By Joshua Sinai

Army History, "The Professional Bulletin of Army History," Fall 2017, FB 20-17-4, (N0. 105) Washington, DC, 47-49.
"…Scholars and analysts looking for a single, comprehensive overview of Thailand's counterinsurgency campaigns will be well served by this volume. It is highly detailed and provides valuable insights into Thailand's military culture and how it adapted and formulated a range of practices for confronting irregular threats over the past half-century. Its narrow focus means that its general conclusions about counterinsurgency theory are less convincing, however. Nevertheless, it is a welcome addition to the growing corpus of works analyzing the history and practice of irregular warfare."
By Dr. Nicholas J. Schlosser, PhD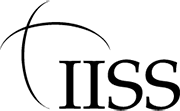 Book subject material profiled here by Sabrin Kassam for IISS, London: The Thai Way of Counterinsurgency, 3 November 2014, from Dr. Moore's regional security talk at London's IISS.
An excerpt from Kassam's article: "It was important for the Thai government to be alert to the differences in ideology, culture, and economic concerns underpinning today's insurgency compared to those affecting past rebellions. However, perhaps the biggest challenge facing the government would be improving socio-economic conditions in the south independent of the COIN framework. The lack of this, Moore suggested, might be part of the reason for the insurgencies in the first place."